Local Primary Election Results
The following unofficial results of the June 26th primary are taken from the Oklahoma State and Cleveland County Election Boards. Races that pertain to Little Axe residents: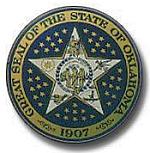 US REPRESENTATIVE, FOURTH DISTRICT
Democrat
- Donna Bebo Wins 58.31%
Republican
- Tom Cole Wins 87.73%
Corporation Commissioner
- Bob Anthony Elected 64.85%
OK Senate District 15
Republican
- Jack Beller Runoff 25.03%
- Rob Standridge Runoff 46.45%
OK House District 27
Democrat
- Randy Gilbert Wins 76.61%
County Clerk
- Tammy Howard Elected 67.71%
Sheriff
- Joe Lester Wins 67.53%
District 2 Commissioner
- Darry Stacy Elected 59.43%
Runoff election for Republican candidates in Senate District 15 is Aug. 28. Primary winners not elected will face off in the General Election Nov. 6. More info at the Little Axe Ledger 2012 Election Guide.